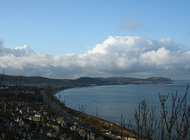 North Wales Tourist Information Guide -
You will find a wealth of information about the various towns and villages in North Wales. From Anglesey in the North West to Llangollen in near the English border and the renowned resort of Llandudno and the Ormes.The North Wales area is such a lovely place to visit with many people visiting year on year to enjoy the rich history and local traditions.
North Wales, with its breathtaking landscapes, captivating history, and vibrant local culture, offers a tapestry of experiences for every traveler. The rugged mountains of Snowdonia, the pristine beaches of Anglesey, and the lush valleys in between, together paint a picturesque backdrop for countless adventures. Its historical significance, from ancient castles like Caernarfon and Conwy to the Pontcysyllte Aqueduct, is a testament to the region's rich heritage.
Moreover, there's something profoundly special about immersing yourself in the local customs and traditions, from the soul-stirring sound of a Welsh choir to the enchanting tales of Welsh folklore. Festivals, local markets, and traditional events abound, each providing a unique glimpse into the heart and soul of North Wales.
To truly experience the beauty and depth of North Wales, consider engaging a local guide. With their intimate knowledge of hidden gems, folklore, and pathways less traveled, they can unveil layers of the region often unseen by the average visitor. A guided journey can help you navigate not just the physical landscape, but the cultural and historical tapestry of North Wales, ensuring you leave with a heart full of memories and stories to share.
Whether you're drawn by its natural allure, the call of history, or the warmth of its communities, North Wales promises an unforgettable experience. The rhythm of Welsh life, with its deep-rooted traditions and contemporary vibrancy, beckons. Come, explore, and be enchanted.
Please feel free to check out some other local sites www.snowdon.com, Visit Conwy, My Rhyl and www.northwales.com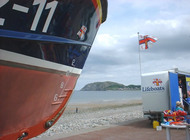 North Wales is a place where the mountains meet the sea. Within a few minutes you can be in the centre of town, on a beach or scrambling up a hillside.
.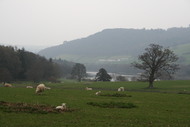 If you wish to find out more about living and working in North Wales check out the guide on the Gogledd Cymru website. If you want to find out about North Wales Property and services.